The Saint Around The World: Germany and Austria
Leslie Charteris: Der Heilige in German
The stories of Simon Templar were first published in Germany under the name of Der Heilige in the early 1930s in hardback. Then, after World War II, there were at least three different paperback publishers in Germany beginning again in 1950.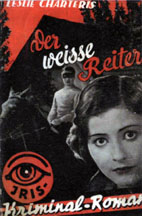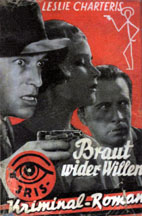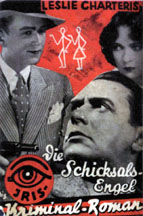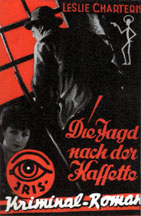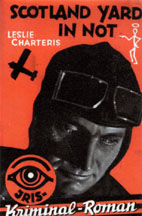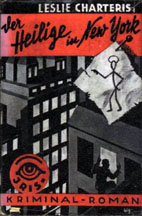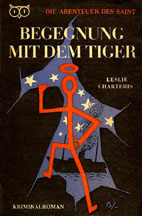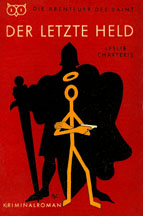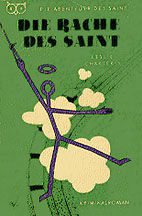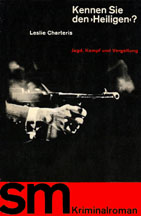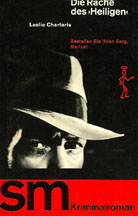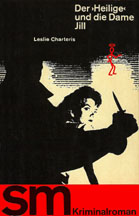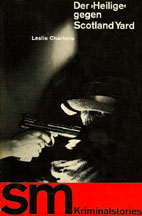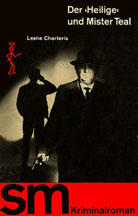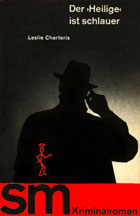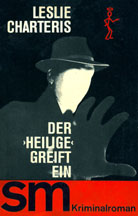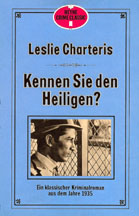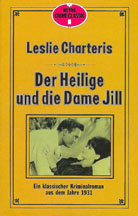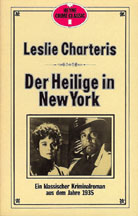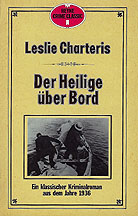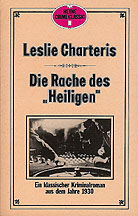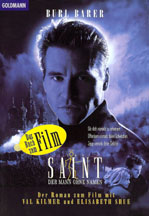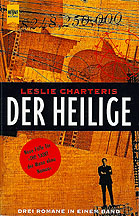 Selected German Bibliography of Leslie Charteris
German hardback editions of The Saint were first published in quantity by Kulturelle Verlagsgesellschaft in 1932 with their Iris Kriminal Romane series. Then in the 1950s, paperback editions were published in Germany by SM Kriminalroman Signum Verlag of Gütersloh, Detektiv Club Verlagsgesellschaft of Wiesbaden, and Heyne Crime Classic of Munich (Wilhelm Heyne Verlag).
| | | | | |
| --- | --- | --- | --- | --- |
| Year | German Title | Publisher | Num | English Title |
| 1932 | Ein Teufelskerl | Delta-Verlag | | Daredevil |
| 1932 | Ein Teufelskerl | Oestergaard | | Daredevil |
| 1932 | Der Retter | Oestergaard | | X Esquire |
| 1932 | Der Weiße Reiter | Oestergaard | | The White Rider |
| 1932 | Der Weiße Reiter | Iris-Kriminal-Romane | #2 | The White Rider |
| 1932 | Der Retter | Iris-Kriminal-Romane | #5 | X Esquire |
| 1933 | Braut Wider Willen | Oestergaard | | Knight Templar |
| 1933 | Der Tiger | Iris-Kriminal-Romane | #11 | Meet The Tiger! |
| 1933 | Der Letzte Held | Iris-Kriminal-Romane | #15 | The Last Hero |
| 1934 | Braut Wider Willen | Iris-Kriminal-Romane | #19 | Knight Templar |
| 1934 | Die Schicksalsengel | Oestergaard | | She Was A Lady |
| 1934 | Die Schicksalsengel | Iris-Kriminal-Romane | #21 | She Was A Lady |
| 1934 | Der Silberne Pfeil | Iris-Kriminal-Romane | #23 | The Bandit |
| 1934 | Die Jagd Nach Der Kassette | Iris-Kriminal-Romane | #25 | Getaway |
| 1934 | Scotland Yard In Not | Iris-Kriminal-Romane | #36 | The Misfortunes of Mr. Teal |
| 1934 | S.T. Rechnet Ab | Iris-Kriminal-Romane | #41 | Alias The Saint |
| 1934 | Ein Teufelskerl | Iris-Kriminal-Romane | | Daredevil |
| 1935 | Der Heilige in New York | Iris-Kriminal-Romane | #55 | The Saint in New York |
| 1935 | Der Letzte Held | Oestergaard | | The Last Hero |
| 1935 | Der Tiger | Oestergaard | | Meet The Tiger! |
| 1950 | Begegnung Mit Dem Tiger | Detektiv Club | #1 | Meet The Tiger |
| 1950 | Der Letzte Held | Detektiv Club | #2 | The Last Hero |
| 1950 | Die Rache Des Saint | Detektiv Club | #3 | The Avenging Saint |
| Never Published | Der Saint in New York | Detektiv Club | #4 | The Saint in New York |
| Never Published | Auftritt Des Saint | Detektiv Club | #5 | Enter The Saint |
| Never Published | Alias Der Saint | Detektiv Club | #6 | Alias The Saint |
| 1961 | Kennen Sie den Heiligen? | SM Kriminalroman | #55 | The Saint Closes The Case |
| 1961 | Die Rache des Heiligen | SM Kriminalroman | #59 | The Avenging Saint |
| 1962 | Der Heilige und die Dame Jill | SM Kriminalroman | #75 | The Saint Meets His Match |
| 1962 | Der Heilige gegen Scotland Yard | SM Kriminalroman | #89 | The Saint vs. Scotland Yard |
| 1962 | Der Heilige kommt Davon | SM Kriminalroman | #104 | The Saint's Getaway |
| 1962 | Der Heilige und Mister Teal | SM Kriminalroman | #123 | The Saint and Mr. Teal |
| 1963 | Der Heilige ist Schlauer | SM Kriminalroman | #138 | The Brighter Buccaneer |
| 1963 | Der Heilige in London | SM Kriminalroman | #162 | The Misfortunes of Mr. Teal |
| 1963 | Der Heilige Greift Ein | SM Kriminalroman | #186 | The Saint Intervenes |
| 1963 | Der Heilige Macht Weiter | SM Kriminalroman | #203 | The Saint Goes On |
| 1964 | Der Heilige in New York | SM Kriminalroman | #2104 | The Saint in New York |
| 1964 | Der Heilige über Bord | SM Kriminalroman | #2114 | Saint Overboard |
| 1981 | Kennen Sie den Heiligen? | Heyne | #1935 | The Saint Closes The Case |
| 1981 | Der Heilige und die Dame Jill | Heyne | #1941 | The Saint Meets His Match |
| 1982 | Der Heilige in New York | Heyne | #1980 | The Saint in New York |
| 1982 | Der Heilige über Bord | Heyne | #2004 | Saint Overboard |
| 1984 | Die Rache des Heiligen | Heyne | #2082 | The Avenging Saint |
| 1997 | Der Heilige | Heyne | #10092 | (Omnibus Edition) |
VHS Sets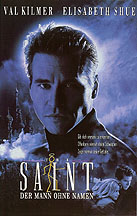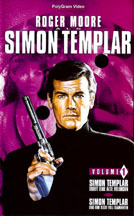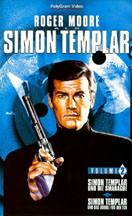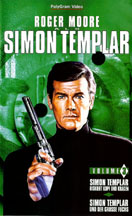 DVD Sets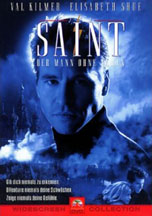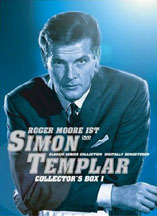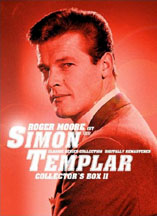 German Movie Posters of Der Heilige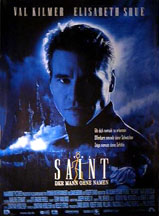 ---

The Complete Bibliography of Leslie Charteris
English Editions
[ The Saint Books | Short Story Omnibus Collections of The Saint | Non-Saint Writings by Leslie Charteris | Canadian ]

Foreign Language Editions
[ All | Czech | Danish | Dutch | Finnish | French | German | Greek | Hebrew | Italian | Japanese | Norwegian | Polish | Portuguese | Spanish | Swedish | Turkish | Other ]
---