Andrew Clarke
Actor who played Simon Templar, alias The Saint, on Television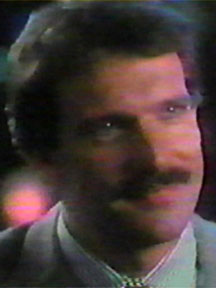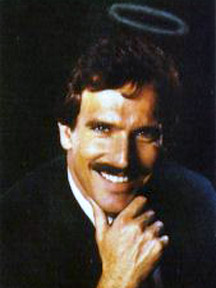 Andrew Clarke played The Saint in a 1980s TV series pilot: The Saint in Manhattan.
The Saint in Manhattan
Starring Andrew Clarke
In 1987, Robert Baker still believed in the Saint, and decided to give it another go with Australian Andrew Clarke in the lead role. He teamed with D.L. Taffner Ltd., to produce a one-hour pilot episode that aired on CBS. It did not make the fall schedule; instead, CBS decided to show it and have viewers call in and vote to put it on the schedule. About 44,000 people called in, with over 40,000 of them voting in favor of the show. These numbers did not sway CBS, especially since the show did not fair well against whatever was playing on the other two networks that night, and it declined to purchase any future episodes.
D.L. Taffner Press Release
Simon Templar, the world famous character created by Leslie Charteris, returns in a brand-new series. The Saint in Manhattan is a sophisticated man of the 80's who has moved his bas of operation from London to New York. Exciting newcomer Andrew Clarke recreates The Saint; George Rose plays his valet and trusted friend, Woods.
Filmed at such famous New York locations as the Waldorf Astoria Hotel, Lincoln Center, F.A.O. Schwartz and Little Italy. "The Saint in Manhattan" is filled with action, mystery and romance. It is guaranteed to please audiences around the world.
The Car
In the Andrew Clarke television pilot, The Saint drove a black Lamborghini Countach 5000QV that was provided by Meadowlands Car Imports.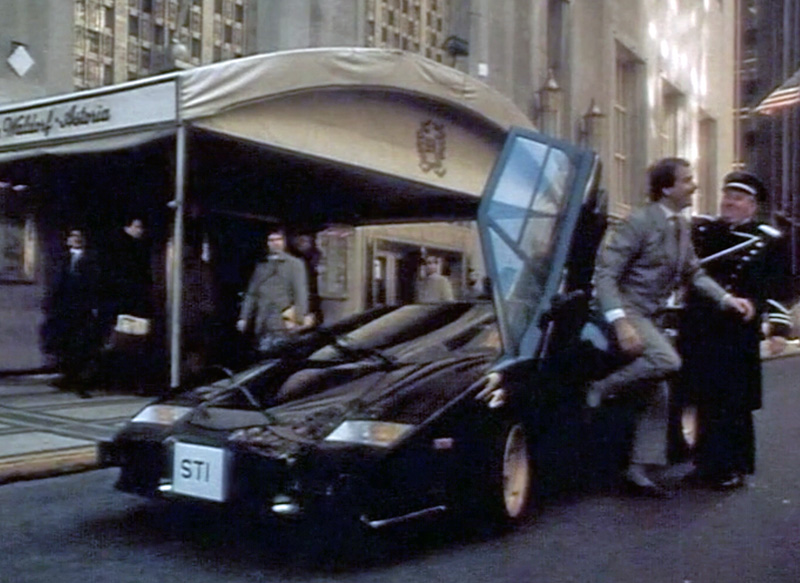 &nbsp
Andrew Clarke Shop on Amazon.com
&nbsp
The History of The Saint on TV
The Saint was finally adapted for television in 1962, with Roger Moore portraying the Saint in 71 black and white, and 47 color episodes. The show came to an end in 1969, but later resurfaced in 1979, aptly named The Return of The Saint. Ian Ogilvy was the new Saint for 24 color episodes, but didn't last long. A pilot for a new Saint show was made in 1987 by D.L. Taffner, starring Andrew Clarke as The Saint. There were no other episodes other than the one pilot episode. Then, in 1989 the Saint was once again welcomed back to television in six 2-hour movies featuring Simon Dutton as Simon Templar, alias the Saint. The Saint returned again to the small screen in 2013, with Adam Rayner in the starring role.
Other Actors Who've Played The Saint
Portrals of Simon Templar on Film in Movie Motion Pictures:

Louis Hayward, George Sanders, Hugh Sinclair, Jean Marais, and Val Kilmer

The Saint Radio shows on Old-Time Radio:

Vincent Price, Barry Sullivan, Brian Aherne, Edgar Barrier, Felix Marten, Lawrence Dobkin, Paul Rhys, Terence De Marney, Tom Conway, and Tom Meehan

Actors who played The Saint on Television TV Programs:

Roger Moore, Ian Ogilvy, Andrew Clarke, Simon Dutton, and Adam Rayner

Starring as The Saint in Photoplay:

Leslie Charteris